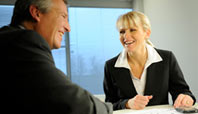 "In a matter of 2 hours you really made a difference in my life... I feel so much better having a very clear focus for moving ahead - a focus that I feel very passionate about." - Dan Williams, CEO, Leadership Communications Inc.
"Bonni helped us with Leadership Skills, Strategic Planning, Executive Coaching, Management Team Communication, Team Building and development of an Advisory Board. Bonni has been extremely helpful and resourceful in helping us identify challenges, opportunities and solutions. She is an expert in communication and organizational dynamics. We heartily endorse Bonni Dimatteo and Atlantic Consultants and would recommend them to any company seeing to improve their performance and effectiveness." - Paresh Shah, President, Mindleaf Technologies, Inc.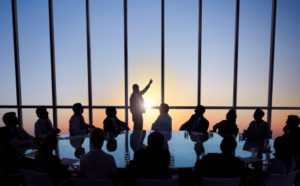 "Inside our company, when creating a culture of engagement and learning, we hired Bonni and delegated to her. One needs to be intentional about the strategy and direction of their company. You need to prepare yourself, and your staff, to work together for growth spurts and changes, so when an opportunity comes along you're in a better position to take advantage of it." - Ted Goodnow, Founder/CEO, Woodmeister Master Builders
"Atlantic Consultants was excellent at facilitating the strategic planning process to encourage ideas, diffuse time-consuming non-productive disagreements, and moved the group to conclusions... [they were] masters at encouraging and designing small team breakouts and assignment and in rotating leadership...always showing preparation, creativity and enthusiasm." - Charles H. Sherwood, PhD,
President/CEO, Anika Therapeutics
"Bonni [president of Atlantic Consultants] really did a fabulous job with our group of 30 agency representatives. She kept us on task, ensured the participation of each member of the group, and helped each of us to keep our focus on the goal we wanted to achieve in the meeting. When old tensions or arguments surfaced and threatened our progress, Bonni found ways to diffuse the pressure without making anyone feel that they weren't heard. The group (again, a hard group to please!) was unanimous in their appreciation and praise of her work, and we would definitely call upon her again should we decide to do a large group retreat or strategic planning session. I strongly recommend Bonni to you." - Liz O'Connor, President, Strategy Matters, Inc.
"On behalf of all the men and women of the Boston Police Department, I want to thank you for the time and effort you put into Strategic Planning ... The spirit of collaboration and enthusiasm that I saw at the celebration ... is representative of the investment you have made. As Mayor Menino said at the event, you deserve great recognition as one of the architects, creating the public safety strategy for your community and the entire city." - Paul F. Evans, Police Commissioner (1999)
"Bonni has served several consulting roles for our Leadership Team in the areas of Strategic Planning, Goal Setting, Leadership Development and Team Building. Bonni is extremely knowledgeable in each of these areas and has assisted us in developing our Leadership Team. I highly recommend Bonni as a Business Consultants." - Michael Woronka, CEO, Action Ambulance Service Inc.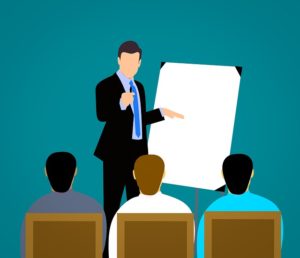 "Bonni developed a year long program to increase our customer focus and leverage our team approach to delighting customers. Bonni's initiatives and monthly training and teambuilding sessions directly contributed to the cooperative establishment of team vision, mission, values, priority goals, and overall standards of performance. The components of this program honed us into a more dynamic, close-knit, and customer-centric team." - Stephen Morrissey, COO, Lifestyle Management Services, Woodmeister Master Builders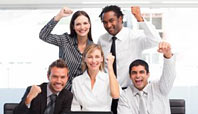 "Atlantic Consultants has been working with the Ninety-Nines [Restaurants & Pubs] over this past year. Bonni DiMatteo [president of Atlantic Consultants], along with her team, has helped us fine tune our strategic planning, information flow and overall communications. I am pleased to offer a recommendation for Atlantic Consultants. We look forward to a long relationship with Bonni assisting the leaders of our company. Her expertise and coaching techniques have been very beneficial." - Charles F. Doe, Jr., President, 99 Restaurant-Pubs
"Atlantic Consultants provided both management training and teambuilding for a high-level executive team. In both services, they did so with the utmost integrity and insightful depth that resulted in many positive outcomes for our company." - Gordon D. Tibbitts III, President, Blackwell Publishing, Inc.
"I hired Bonni to help with team building and navigating us through change. Bonni facilitated workshops where she helped individuals work through their resistance to change, face their fears about change and learn ways to support each other through the change. Bonni creates a safe, positive environment where everyone is encouraged to participate and feels heard. She builds team collaboration. I recommend Bonni without a moment of hesitation." - Claire Troiano, M.E.D. Director, Clarke Mainstream Services
Leadership Assessment And Development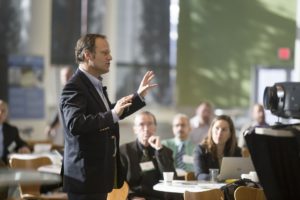 "People, like Bonni, help leaders make it all possible. Often we forget what is important and what the rules are, going about in a hurried way to do what we do, and we forget. It's people like her who bring us to the present and make us think more coherently and I thank her for that." - Martin Deale, Founder/CEO, Clean Deale
"Bonni did an amazing job presenting and creating a wonderful opportunity for our people to further develop themselves as leaders without you, all of this development would not be possible." - Kim Goodnow, President/Owner, Culture Quality and Customer Delight, Woodmeister Master Builders
"We recently contracted with Atlantic Consultants of Wellesley to develop and conduct a search evaluation process for an agency manager position. Several years ago they developed a training program for our associates to help us better prepare for the coming automobile changes. We were extremely pleased with their efforts on both assignments, and in both cases our associates widely felt it their work was beneficial." - Fran Doran, President, FR Doran Insurance Agency, Inc.