Atlantic Leaderpreneur® Panels
"Navigating the Journey... from Entrepreneur to Leader"
Next Panel Event: To be announced - spring 2020!
Atlantic Leaderpreneur® Roundtables for CEOs
"Peer Advisory Groups for CEOs, Entrepreneurs, and Business Owners"
Roundtable Information Breakfast: Contact Us

Atlantic Consultants Supports the Pan-Mass Challenge Fight Against Cancer!
In addition to donating all of the revenues from our Atlantic Leaderpreneur® Panel events to the PMC to fight cancer, Bonni DiMatteo will ride again! To learn why Bonni rides, click here.
To learn more about Bonni's 2019 ride, click here.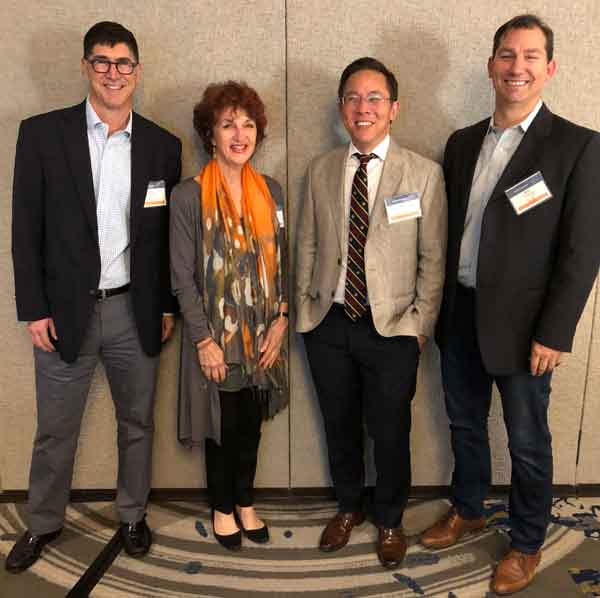 Atlantic Leaderpreneur® Panel - Past Event
October 21, 2019
Left to Right: Peter Herman, President, IMA (Insurance Marketing Agencies, Inc.); Bonni Carson DiMatteo, Co-Founder, Atlantic Consultants & Atlantic Leaderpreneur®; Eric Li, President, Karrsen Electrical Appliance Co., Inc.; Pete Whiting, Co-Founder, The Gnar;
TO BE ANNOUNCED!
Come learn lessons from our successful panelists which might help you avoid pitfalls they've already encountered. Spring 2020!