Emerging Leaders Coaching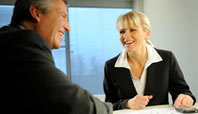 Do your leaders possess the management training they need to take your company to the next level?
Are you concerned those you've already promoted may suffer from a lack of managerial experience and skill?
Your success is our success. We provide coaching and management training that produces measurable performance improvements for both individuals and teams, enabling you to measure the results. Through systems thinking, proactive communication, conflict resolution, personal development, and the abilities connected to effectively motivating team members, we can show you how to elicit the best from everyone involved.
Our coaching management training services include:
Next Level Leadership Program
Executive Coaching
Management Training Workshops
Are any of these challenges a concern for you:
Lack of engagement?
Low morale?
Employee attrition?
Employee burnout?
Decrease in productivity?
Conflict and communication issues?
Succession indecision?
Accountability?
Lack of goal achievement?
A Sample Workshop Might Include:
Creating a customer-centric culture
Developing a culture of engagement
Leadership training
Techniques for managing others
Personal efficiency and productivity through self-management
Emerging Leaders Coaching Success Story
A midsize non-profit was growing rapidly. The people who had been promoted to management had great technical knowledge, including finance, contracts, human resources and operations but few, if any, had the leadership expertise to guide their respective teams.
We conducted team and individual coaching.
We were able to build the leadership competency of the organization as a whole while instituting highly-effective management practices throughout members of the individual executive teams.
Leaders were able to inspire and influence team members that reported to them. And staff engagement assessments improved by 30%.
Read Our Client Testimonials