Communication And Conflict Management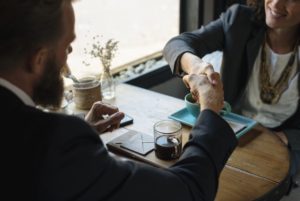 "Companies with the most effective communication programs achieved a 91 percent total return to shareholders (TRS)."
- Watson Wyatt's 2005/2006 Communication ROI Study
Are any of these challenges a concern for you:
Lack of engagement?
Low morale?
Employee attrition?
Employee burnout?
Decrease in productivity?
Conflict and communication issues?
Succession indecision?
Accountability?
Lack of goal achievement?
When examining some of the worlds most successful companies, all of them typically share one core value: communication. Thats because, whether large or small, privately owned or incorporated, successful communication is the key to any thriving business.
Effective communication skills reinforce the vision of your business, connecting employees while fostering team building and facilitating change all of which are proven to significantly drive business results. No matter how you look at it, communication is an important aspect of your company's landscape and cannot be taken for granted. But it's amazing how often its value is marginalized.
Customized Communications Training
At Atlantic Consultants, we've created customized communication training programs that place a dedicated focus on communication, specifically addressing your company's unique communication challenges. Our communication workshops and communication training programs identify your current needs and expectations through a series of interviews and online assessments. Next, we work with senior management to design several workshops that specifically address any and all communication concerns. Finally, our individualized coaching helps ensure communication problems become obsolete, training workers to develop healthy, productive communication habits that last for life.
Communication and Conflict Management Success Story
A customer service team was having difficulty with communication. Fires du jour were the norm. In addition, they had no system or procedure to streamline communication or address customer concerns. As a result, conflicts were ubiquitous. This scenario is unfortunately all too common in teams that spend time on conflict or conflict avoidance. They are not able to deliver on time and are equally unable to produce the highest quality product, resulting in low morale, customer complaints and a decrease in return on sales.
Through a retreat and team coaching, we helped develop the skills necessary to succeed as a team, including communication collaboration, accountability and trust.
Increased project delivery results as well as a higher level of employee engagement and customer satisfaction.
Higher customer satisfaction, boosting sales and referrals.
Read Our Client Testimonials