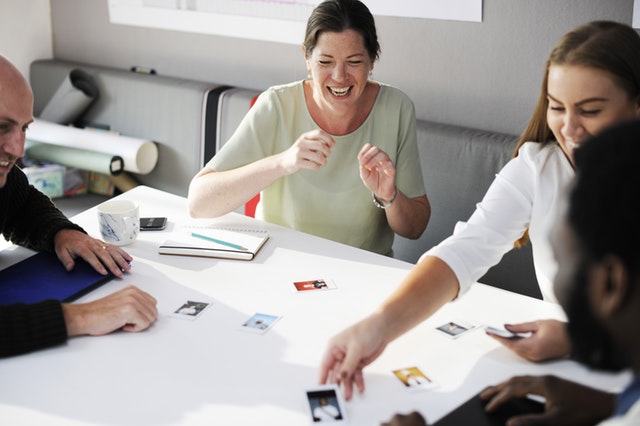 According to recently published figures from The Gallup Organization, the American workforce consists of 29% engaged employees, 55% who are not engaged and 16% who are actively disengaged.
That is a total of 71% of the workforce who are not 'switched-on' when they are at work, are not paying full attention, or perhaps are even working against the organization's goals. Gallop estimates that low productivity due to disengagement costs companies $300 billion per year.
We believe that aligning an employees' values, goals, and aspirations with those of the organization is the best method for achieving the sustainable employee engagement required for an organization to thrive. Engaged employees are enthused and in gear, using their talents and discretionary effort to make a difference in their employer's quest for sustainable business success.
How does disengagement impact your business? Decreased productivity? Decreased profitability? Decreased customer satisfaction?
The 12 Factors of Engagement:
I know what is expected of me at work
I have the materials and equipment I need to do my job right
At work I have the opportunity to do what I do best everyday
In the last seven days I have received recognition or praise for doing good work
My supervisor is someone at work seems to care about me as a person
There is someone at work who encourages my development
At work my opinions seem to count
The mission or purpose of my company makes me feel my job is important
My associates are committed to doing quality work
I have a "best friend" at work
In the last six months someone at work has talked to me about my progress
This last year I have had opportunities at work to learn and grow.
- Gallop
One of the keys to employee engagement is creating a culture of engagement and developing leaders who can inspire and engage.
We can help begin with an employee engagement assessment to ascertain your company's strengths and weaknesses, create a plan to increase engagement, set SMART goals, and hold each other accountable.
Employee Engagement Success Story
A midsize service company was thwarted by losing contracts and talent to their competitors. There were 20 supervisors and 6 managers that were each going in different directions, and often brought together only for the fire drill du jour.
We provided an extensive employee engagement assessment and a strategic planning process that included a pre-retreat and strategic planning training. We then used SWOT Analysis, focus groups, an additional retreat, rollout implementation training and quarterly accountability meetings with the strategic planning team.
This clarified focus created a united leadership team that agreed on strategic S.M.A.R.T. goals and was able to align their respective departments to achieve and develop team and individual goals that supported department processes and policies, increasing communication and engagement. In addition, they realized a 75% increase in goal achievement.
Less fire drills, more fire prevention and a 75% increase in revenue over four years. Increase of contract retention by 50%. Decrease in talent exodus by 60%. They also achieved the highest level of Mass Excellence Award.
Read Our Client Testimonials