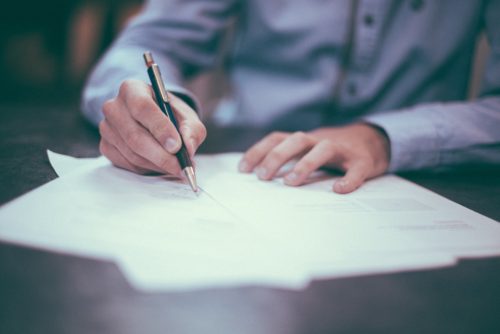 Do you sense that your company or its leaders are not achieving the standard of excellence you expect?
Are you sure what the problem is or how to fix it? Or have you tried many solutions only to receive the same result?
Are any of these challenges a concern for you:
Lack of engagement?
Low morale?
Employee attrition?
Employee engagement?
Decrease in productivity?
Conflict and communication issues?
Succession indecision?
Accountability?
Lack of goal achievement?
We facilitate the elimination of organizational and leadership blind spots to further your competitive edge.
Starting with a thorough assessment of your company and its leaders, we uncover the real problem and create a comprehensive solution that positively impacts your results. Once weve analyzed the real problem not just the symptoms were able to provide a definitive path forward, moving your organization to the next level.
How Can Assessments Help You Understand the Challenges for Your Leaders and Managers?
If you want to increase your performance or that of your key teams and leaders, assessments will quantify your current capabilities in both people and process. We take knowledge gained through assessment to move people and process to the next level with our assessment/training coaching packages.
360 Leadership Assessment
When your goals include an improvement to leadership style, our 360 Leadership Inventories provide business leaders in-depth feedback related to their current leadership and management styles by taking into account four crucial components: you, your managers, your reports and your colleagues.
Analyzing the feedback from these sources enables us to give you an honest assessment about how effective the leaders management style is on surrounding coworkers, from direct reports to colleagues and teams. More importantly, we can demonstrate the positive impact of change related to the way business leaders lead, manage and collaborate with their coworkers producing noticeable and measurable differences in all aspects of your organizational output.
Results for the individual test taker include:
Increase in individual performance and productivity
Modify behavior to exceed expectations
Prevent and resolve conflicts
Change behavior to be more effective
Motivate others to increase performance
Increase team cohesion and productivity
In addition, these individual improvements lead to an overall enhancement of your business that includes:
More productive and effective workers that result in an increase in profit
Collaborative teams that are shown to increase productivity
Higher worker morale that results in a decrease in turnover rate, fewer training-related costs and an overall increase in profitability
To see examples of leadership assessments, click here.
Leadership Assessment Success Story
Blind spots that prevent a potential leader from being successful in a high tech company.
After providing an assessment of both personality and drive through DISC assessment, we conducted the 360 assessment, measuring the impact that personality and drive have on direct reports and the resulting level of success. In addition, smart goals were set with regular feedback provided on the progression of the program.
Better able to achieve confidence and competence as a leader.
Produced noticeable increases in leadership presence, resulting in higher employee engagement and more collaborative teamwork.
Read Our Client Testimonials