Mitch Bornstein, Ph.D.
Senior Consultant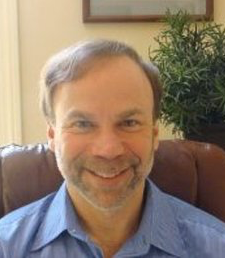 Mitch has been helping executives and their organizations to achieve optimal performance for the past 25 years. He specializes in enhancing leadership, management, and organizational effectiveness. Mitch is an accomplished trainer, coach, facilitator, organizational consultant, and speaker.
Mitch has consulted across industries to biotech, entertainment, financial, healthcare, hospitality, insurance, legal, pharmaceutical, and senior living companies. He has worked with for-profit and not-for-profit organizations and with start-ups, growing, mid-size, and Fortune 500 companies. Throughout his engagements, Mitch has generated lasting behavior change, enhanced employee and customer satisfaction, and bottom-line impact.
Mitch understands first-hand the challenges that leaders and managers confront. He has launched entrepreneurial ventures, held line management positions, and served as Executive Director of a 20 acre Independent and Assisted Living Community with 200 residents and 125 associates. As head of Organizational Development for a growing hospitality company, Mitch has strengthened leadership and organizational effectiveness, improved talent acquisition, training, development, and retention, and implemented a Wellness program into 47 field locations.
Mitch earned a Ph.D. in Clinical Psychology from the University of Pittsburgh and is licensed in the Commonwealth of Massachusetts. He is a member of the Talent Management and Leadership Development Group, OD in Healthcare Network, Learning, Education, and Training Professionals Group, Professional Keynote Speakers, Transformational Leadership: Frontrunners in Organizations, I-O Practitioner's Network, and Human Resources Professionals. Mitch's hobbies include anything outdoors, health & wellness, photography, juggling, and his dog Dylan.