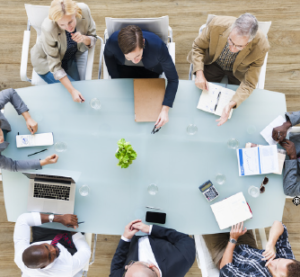 Atlantic LEADERPRENEUR® Roundtables for CEOs is open to new members!
As a CEO, are there challenges that keep you up at night? From talent acquisition and retention, and employee engagement, to just getting out of the weeds so you can work on the business, CEOs have multiple issues to contend with. But who can they turn to?
The Atlantic LEADERPRENEUR® Roundtables are specifically designed to bring small to mid-sized company CEOs—who seek access to resources, connections, and peer-advisory support—together.
Sound interesting? Then read on, download our Roundtables Brochure below, or email us to meet for breakfast or lunch to learn more.
Download our Roundtables Brochure
Atlantic LEADERPRENEUR® Roundtables Membership
As a member of the Atlantic LEADERPRENEUR® Roundtables, which are led by seasoned business coaches with over 30 years of experience advising CEOs, executives, and business owners, you'll get bi-monthly CEO meetings, plus other high-value services, including: strategic coaching, professional development, networking events, a goal-setting retreat and a DISC Work of Leaders Assessment.
Membership to the Atlantic LEADERPRENEUR® Roundtables standard package provides a wide spectrum of services to help a CEO grow their company and their leadership:
ROUNDTABLES (standard package)
Bi-monthly
Roundtable meetings (half day, 4 hours/each) with 6-12 CEOs, from non-competing companies, to address pressing issues
Strategic one-on-one Coaching for customized solutions (1/2-hour, by phone, bi-monthly)
Quarterly
CEO Cafe or Atlantic LEADERPRENEUR® Panels to garner lessons learned from other CEOs
Expert seminars on strategy, sales, operations, etc.
Annually
Roundtable goal -setting retreat (3/4 day)
Call or email today to find out more about an Atlantic LEADERPRENEUR® Roundtable membership designed to deliver the highest value proposition for addressing your unique and diverse needs as a CEO.
Phone: 781-235-7555
Email: [email protected]