February 3, 2019
/
/
Comments Off

on The Challenges of Leadership in Building a Culture of Engagement
The Challenges of Leadership in Building a Culture of Engagement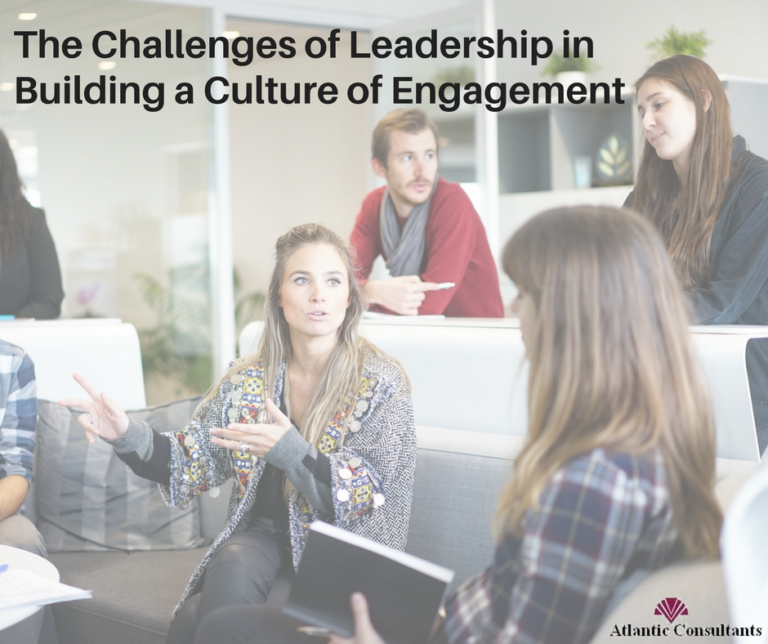 Success in business is often attributed to the leadership of its savvy executives who deliver cutting edge innovation, grow fortunes and build empires. However, the concept of leadership extends far beyond generating new business and closing deals. In fact, it begins much closer to home. The effectiveness of leadership should not be measured merely by where you end up, but more importantly, by how you got there.
In challenging and uncertain economic times, people enter defense mode, "every one for themselves". Employee morale and engagement are low, trust is either fragmented or non-existent, and relationships become strained. How do you keep the workplace from becoming a self destructing black hole? It's during these most challenging times that true leadership emerges.
The Role of Leadership in Forming a Strong Culture
The responsibility of a leader is to build a culture from within that fosters honesty, trust, cooperation and collaboration. Here is a list of the roles a leader should have in order to help create a positive and engaging culture.
Be the Visionary Your Organization Needs
How did we get to where we are today and what is necessary to take us to the next level? The visionary embraces success by continuously seeking the growth of all opportunities. Acknowledge risk, but clearly and confidently define the opportunities for reward.
Act as the Catalyst for Your Business
With the vision of where to go and how to get there, the proactive leader ignites the change or actions necessary to accomplish this.
Motivate Your Employees
So you have a vision, great. But there needs to be "buy in" amongst employees in order for that plan to succeed. The ability to motivate and mobilize requires a leader to:
The Five E's of Motivation
Engage: Build an emotional connection with the team
Energize: Convey positive energy. Your enthusiasm and energy will set the tone and be contagious.
Enable/Empower: Include everyone in the process. Demonstrating trust in others by delegating responsibility and authority results in greater responsiveness and higher engagement.
Excellence: Establish high standards and model them. Hold yourself accountable for the same level of quality and commitment you expect from others.
Execute: Hold yourselves and others accountable to deliver.
Focus Your Efforts on Team Building
Establish a purpose, generate passion, and recognize and reward team contributions in the pursuit of a shared mission, shared values, and shared goals. There is no "I" in team.
Become a Strong Problem Solver
Attacking the behaviors that create obstacles, rather than the individuals, fosters a less hostile or resistant workplace.
Be an Effective Communicator
Communication builds trust. With trust comes improved morale, positive relationships and more effective collaboration.
Related: How to Develop Your Leadership Pipeline
In periods of change, leadership from within has to drive the vision and the people. Leaders who become tactical can win the daily battle, but lose the war.
Looking for more information on becoming an effective leader? Contact Atlantic Consultants to learn more about how we can help improve your leadership through your company's turbulent times.